Firefighters quickly douse garage fire in Pollock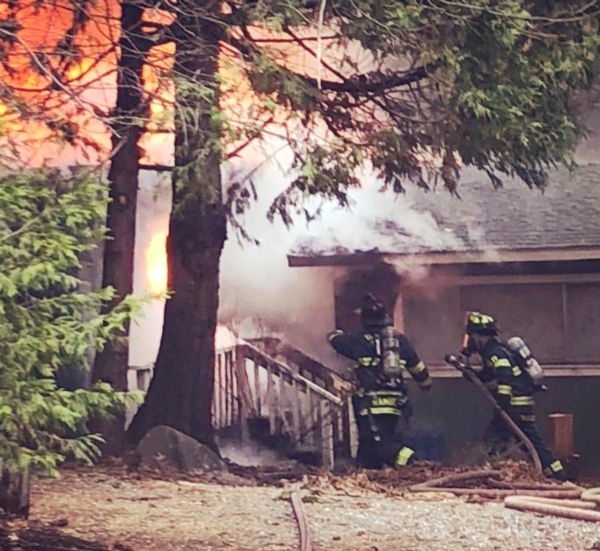 Fire crews work to knock down flames as they consume a Pollock Pines resident's garage. Photo courtesy of El Dorado County Fire Protection District

Fire crews work to knock down flames as they consume a Pollock Pines resident's garage. Photo courtesy of El Dorado County Fire Protection District


<![if !vml]>
<![endif]>
Fire crews work to knock down flames as they consume a Pollock Pines resident's garage. Photo courtesy of El Dorado County Fire Protection District
Firefighters quickly douse garage fire in Pollock
By Dawn Hodson
A garage fire in Pollock Pines was quickly doused by firefighters on Monday afternoon, preventing the fire from spreading to an adjacent home.
According to Division Chief Tim Cordero of the El Dorado County Fire District, the fire was called in at 2:04 p.m. Monday afternoon at 3080 Leaf Circle and was put out in 30 minutes although crews stayed on scene for two hours to ensure the fire was completely out.
The fire burned down a detached garage and scorched an adjacent structure, but the home was undamaged and there were no injuries.
Multiple engines responded to the fire including Engine and Medic 17 from Pollock Pines, Engine 21 from Camino, Engine 25 from Placerville and Engine 19 from Pleasant Valley.
The cause of the fire is under investigation.
Published January 15, 2019 Mountain Democrat | Last Modified on January 15, 2019 at 2:31 pm